Steering Committee "Digital Switzerland"
Member since 01/2022
Link: digitalswitzerland.com/de/komitees/#people-education-and-skilled-workforce-committee
The Education & Skills Committee "digitalswitzerland" actively shapes Switzerland's digital future. In addition to the challenges of digitisation and the associated digital transformation, the committee addresses the key education topics and thus plays an important role in the future development of STEM skills.
New Projekt Website "Making im Unterricht"
Our Coetry-Lab will receive funding
Swiss Bebras Steering Committee
CCTC'21: Call for Submissions
"Coding4All" online Workshop
Professor Comupting Skills of Education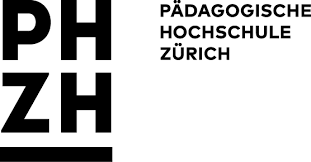 02/2021: Starting at Zurich University of Education 
Professorship Computing Skills in Education
Center of Media Education and Informatics
Center of Education and Digital Change
DigiDucation - "Schools in Digital Change"
On behalf of the working group "Schools in Digital Change" (dt. "Schulen im Digitalen Wandel"), I developed a platform for the collection of open and free educational resources (OERs) for subject integrative computer science and digitization concepts. Visit our page: 
https://digiducation.de
– currently only available in German. Following the success of the online coding weekd ("Coding4All") during Easter (see "Talks & Events), more online courses will be offered in the future  (also by students). See also the
newsletter announcement
by the Federal Working Group of the Institutes for Women's and Gender Studies in Lower Saxony (in German).