New chapter: Visiting Professor in CS-Didactics at Stiftungsuniversität Hildesheim
Barbara Schmidt-Thieme, (Head of the Centre for Teacher Education and Educational Research), Bernadette Spieler, and university president Wolfgang-Uwe Friedrich.
Photo:  Isa Lange
Project "Gut Aufgelegt" GRRRLS Kuluturverein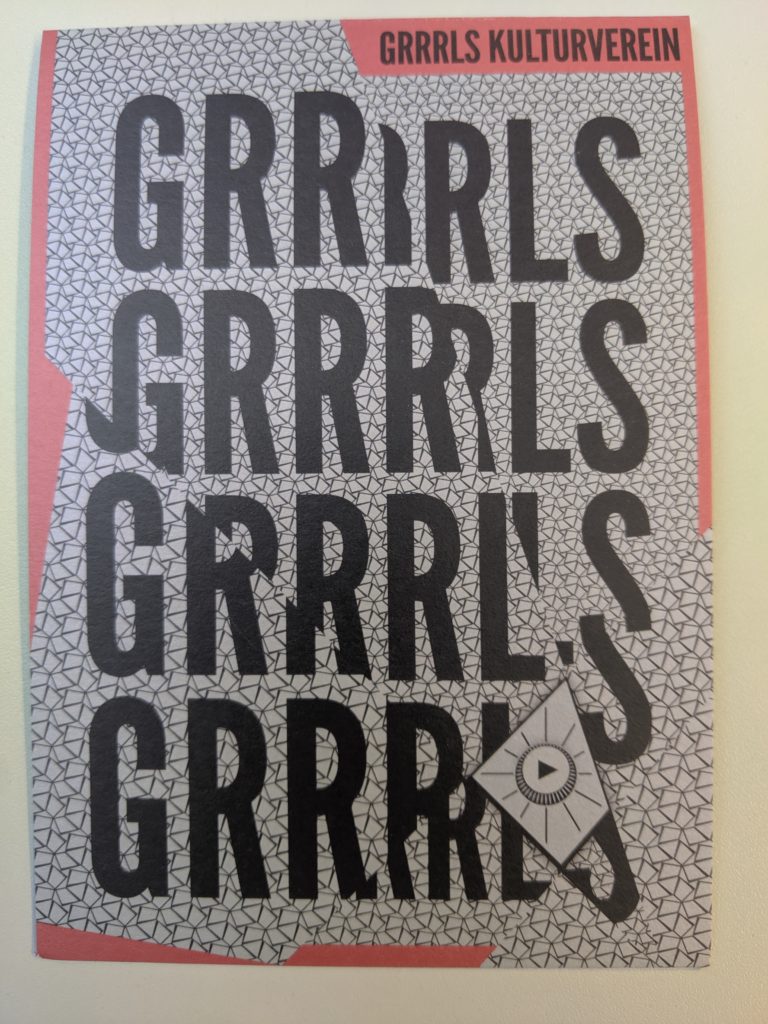 DJ's and coding? Those things don't go together, right? Programming songs with different objects (e.g., a banana) or LED lighting via Arduino is quite an adventure – everything sounds a little bit bizarre. In the year of 2020, a cultural project called "Gut Auflegt" will take place. TU Graz and the Carobat team will cooperate with the GRRRLS culture association (and other institutions in Graz) and will perform different DJ workshops. Exciting!
The project "GenderMINT 4.0 – Decisions, Programs and Success of Women and Men in MINT", which has been carried out at the Technical University of Munich (TUM), invites all decision-makers and experts from business, science, and politics.
27 September at the Alte Börse Marzahn in Berlin.
I am pleased to be invited for the panel discussion at the knowledge transfer event GenderMINT 4.0 in Berlin.
Together with
MIT AppInventor
, Snap,
RobotixRP,
and
Pocket Code (TU Graz /
Catrobat
), we submitted
the 100&Change
grant application to the MacArthur Foundation.
Together, we will change the world!
Get FIT in Computer Science
This course should attract women in particular by counteracting stereotypes and clarifying expectations. The modules are all done by women! We will be talking about famous female CS scientists and use a game design approach. These so-called MOOCs make it easier for prospective students of TU Graz to start their technical studies. Available at iMooX.at.
Start date: 05.08.2019
Available in English/German:
Enroll now: https://imoox.at/mooc/go/Info-Fit19
Finally: Luna&Cat at Google Play
Do you love designing and being creative, and want to share your own app? Choose your main character and a background, add other characters to interact with, create a world around them, and realize your own individual story or game with them. It's like creating a storyboard for a movie! With Luna&Cat's intuitive visual programming environment, it's as easy as drawing, writing, or cooking – and as difficult, too!
Find the app on Google Play: https://catrob.at/luna
AirCampus Potcast [German]
Bridge the Gap!
Is Computer Science only for men? Not at TU Graz! The engagement of girls and young women should inspire more female students to apply for technical related degree programs. Bernadette Spieler explains the magic behind Computer Science.
Click here for the Podcast
Again in summer 2019, TU Graz is hosting the "Girls Coding Week". During this event, girls between 11 to 14 years old will learn the basics of programming by using our apps Pocket Code or Luna&Cat. Eleven coding units with unplugged activities and challenges will prepare them in realizing their own ideas. Tinkering activities with robotics, Arduino boards, drones, and programmable embroidery machines will be part of the course as well. As a final project, everyone will create their own interactive, creative, and innovative app. For this course, no programming experience is needed.
July, 28th – August, 2nd 2019, each day from 9 am to 4 pm
@ Inffeldgasse, TU Graz
Registration: catrob.at/girlsweek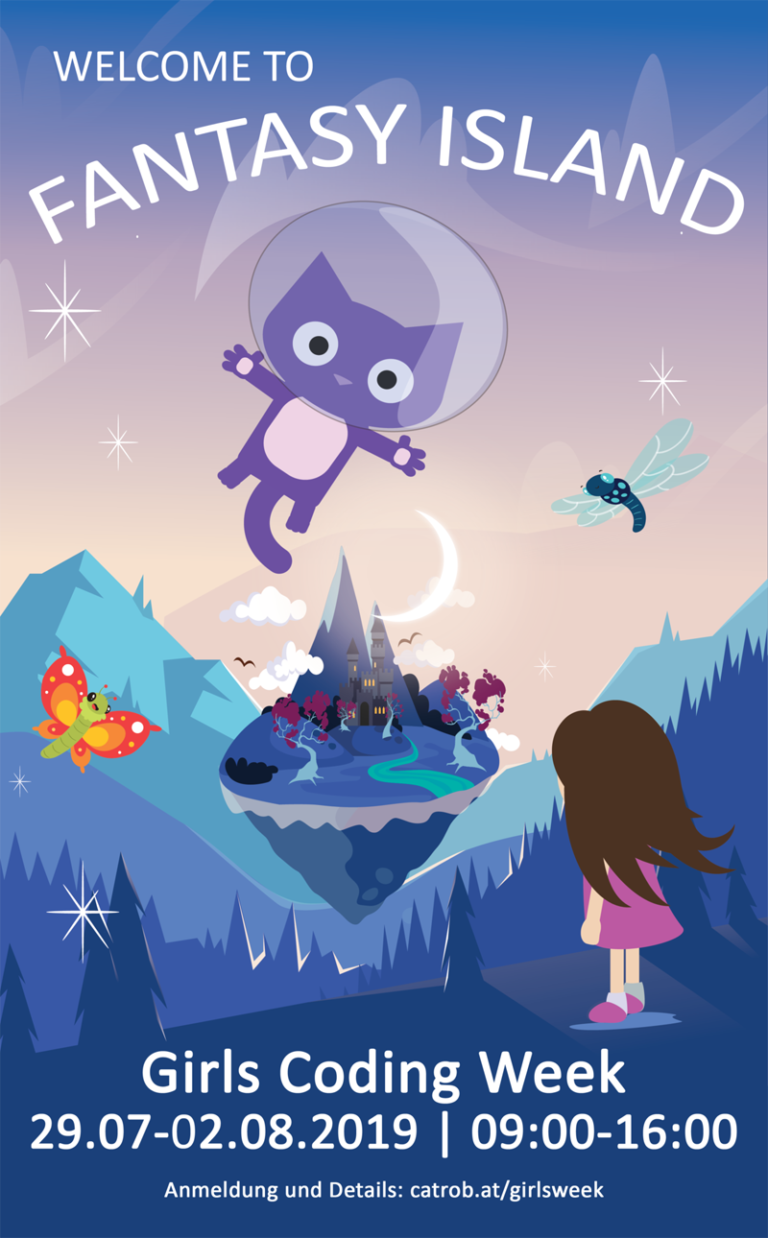 Starting in April 2019 members of the Graz IT community will host a CoderDojo club in Graz – once a month (every first Friday of the month): https://www.coderdojograz.com/
CoderDojo is a worldwide concept that offers free coding clubs for children and teenagers. Our first event will be conducted on April, 5th from 16.00 Uhr to 18.00 at Coworking Space Spacelend (Neubaugasse 24, 8020 Graz).
Registration: https://coderdojograz.com/events
Lecture "Design your own App" 2019
 "Design your own app" a "coding for all"- course open for students of all degree programs at KF-Uni Graz: https://catrob/appdesign
First Workshops "Code'n'Stitch"
It is important to know what our target group expect and wish in order to create sufficient emproidery patters. Thus, first they are able to draw and search for patterns online. Second, they program them with turtlestitch.
In addition, I performed a gender and diversity workshop for the whole project team (including F&T, Apflbutzn, and Bits4Kids).
Mini Track call for papers on Gender Sensitive GBL
Video RemoteMentor project
November 2019
Our Remote Mentor project, funded by NetIdee is coming to an end -> You want to know what this project is about? Check out this new video [in german]!