OER-Resources for Making (in German)
We are very happy to announce that the first OER learning objects from our DIZH project "Making at School" are now accessible in the OpenIlias of the PHZH. They can be found at the following link: https://tiny.phzh.ch/making-lernobjekte (in German)
So far, courses on topics such as "Making basics", "Digital patterns and eTextiles" are available, as well as information on "BioTinkering".
Currently, we are working to map more exciting courses on "Lasercutter", "3D Printing" and "Physical Computing" by the end of this summer.
We are looking forward to your feedback on the learning units!
Constructionism 2023 Call for Papers

Call for Papers – Constructionism
We are excited to announce a call for papers for the Constructionism 2023 conference taking place October 7-11th in New York City at Teachers College, Columbia University.
The theme of Constructionism 2023 is "Building the Future of Constructionism." The first instantiation of constructionist ideas crystallized in the form of the Logo programming language in 1967. Since then, Logo has evolved immensely, and its DNA can be found in hundreds of programming languages such as Scratch, NetLogo, Snap, not to mention myriad projects in educational robotics and construction kits. Constructionism also introduced the idea of epistemological pluralism, which is today pervasive throughout educational research. Educators, designers, scholars, and children have continued to build, remix, and evolve the core commitments and theories of constructionist design. What was famously articulated as being "consciously engaged in constructing a public entity, whether it's a sand castle on the beach or a theory of the universe" (Papert & Harel, 1991) can be found in educational movements around computer science education, making, AI, data science, and in learning environments, curricula, and products around the world. Constructionism has not been static!
The conference itself has evolved over the years. Solomon et al. (2020) note that while the community began as the British Logo User group in 1983, the conference was eventually renamed "EuroLogo" in 1987 as the community grew. Again, in 2010, to reflect the diversity of expertise and tools in the community, the conference was renamed Constructionism, which we are thrilled to bring to New York City in 2023!
Our goal for Constructionism 2023 is to look forward. To plot future educational expeditions, novel technological innovations, and new social learning ecologies. It is appropriate and important to acknowledge the long and rich history of our community. But, like the kid clicking the "remix" button of a project, we want to use this history and intellectual work as a starting point for something new, something grander, something weirder, something more powerful.
One way we hope to "Build the Future of Constructionism" is to begin expanding our community. This year we are excited to collaborate with FabLearn to host a joint conference! FabLearn is the premiere conference on maker education attended by researchers, educators, and children to discuss and share hands-on projects, constructionist technologies, and empirical research. FabLearn, too, has evolved since its maker education origins to include other approaches and technologies, overlapping even more with the Constructionist world–so we are very excited to bring these two communities together for the 2023 conference.
And so, as we always do, we invite you to submit research papers, best practice papers, symposia, work-in-progress posters, workshops, or papers describing emerging and new constructionist media. We welcome and encourage submissions from multiple sectors and fields, including but not limited to academia, industry, and education, aiming for transdisciplinarity.
Key Dates: times midnight Eastern Time, USA
Submission opens: February 12, 2023
Submission deadline (Research and Symposia): April 23, 2023
Submission deadline (WIP, Workshops, all other categories): May 23, 2023
Notification of acceptance for all categories: July 16th, 2023
Early Bird registration deadline: August 15, 2023
Normal registration starting from: September 04, 2023
Conference: 7 – 11. October 2023
Submission Types for Constructionism/FabLearn 2023:
Research papers

Full papers (8 pages)
Short papers (4 pages)
Posters (2 pages)
Special track: Constructionist Futures (theoretical/historical/literature review/critique papers on Constructionism) (8 pages)
Special track: Maker Education Futures (theoretical/historical/literature review/critique papers on Maker Education) (8 pages)
Special track: New Frontiers and Cultural Making (studies and descriptions of ways of making from around the world, new making technologies and approaches (e.g., biomaking) (4 pages)

Educator Papers (4 pages)
Young makers papers and project showcase (4 pages)
Work In Progress, New and Emerging Technologies, Demonstrations of Constructionist Media, Best-ish Practices, Cool Stuff We Couldn't Submit Elsewhere (4 pages)
Workshops (2 pages)
Symposia (8 pages)
Barcamp
More details about each submission type will be added soon to the conference website http://www.constructionismconf.org. Research papers and Symposia will be included in the published conference proceedings. Posters, Educator & Young Makers papers, Workshops, Work In Progress, and all other categories will be published permanently on the conference website (more details to come). If you haven't already, please join the community mailing list!
Looking forward to seeing you all in NYC!
Nathan Holbert, Paulo Blikstein, Bernadette Spieler, Carina Girvan
Embroidery Designer has been selected for the TOP 30 European Apps by Huawei!!
17. November 2022 (17.00 – 20.00): Gaming for Good Nüü 
17. November 2022 (17.00 – 20.00): Gaming for Good at Nüü
Universities and gaming – how do they fit together? Come by, find out and test games from the fields of medicine, sustainability, architecture and education
.
More info: https://dizh.ch/event/gaming-for-good/
CfP: Making & more: gemeinsam Lernen gestalten
Steering Committee "Digital Switzerland"
Our CoetryLab opended in Summer 2022
New Projekt Website "Making im Unterricht"
Swiss Bebras Steering Committee
CCTC'21: Call for Submissions
"Coding4All" online Workshop
Professor Comupting Skills of Education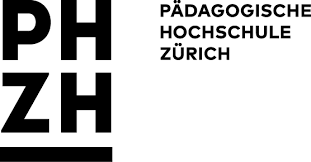 02/2021: Starting at Zurich University of Education 
Professorship Computing Skills in Education
Center of Media Education and Informatics
Center of Education and Digital Change
DigiDucation - "Schools in Digital Change"
On behalf of the working group "Schools in Digital Change" (dt. "Schulen im Digitalen Wandel"), I developed a platform for the collection of open and free educational resources (OERs) for subject integrative computer science and digitization concepts. Visit our page: 
https://digiducation.de
– currently only available in German. Following the success of the online coding weekd ("Coding4All") during Easter (see "Talks & Events), more online courses will be offered in the future  (also by students). See also the
newsletter announcement
by the Federal Working Group of the Institutes for Women's and Gender Studies in Lower Saxony (in German).