Anja Petri, Christian Schindler, Wolfgang Slany, Bernadette Spieler
Abstract
The widespread use of mobile phones is changing how learning takes place in many disciplines and contexts. As a scenario in a constructionist learning environment, students are given powerful tools
to create games using their own ideas. In the "No One Left Behind" (NOLB) project we will study through experimental cycles whether the use of mobile game design has an impact on learning, understanding, and retention of knowledge for students at risk of social exclusion. We will use the mobile learning app Pocket Code with partner schools in three countries: Austria, Spain, and the UK. This paper focuses on the Austrian pilot, which is exploring gender inclusion in game creation within an educational environment. We first study differences in game creation between girls and boys. This study that started in September 2015, will help teachers to integrate Pocket Code effectively into their courses. For future studies an enhanced school version of Pocket Code will be designed using the results and insights gathered at schools with pupils and teachers.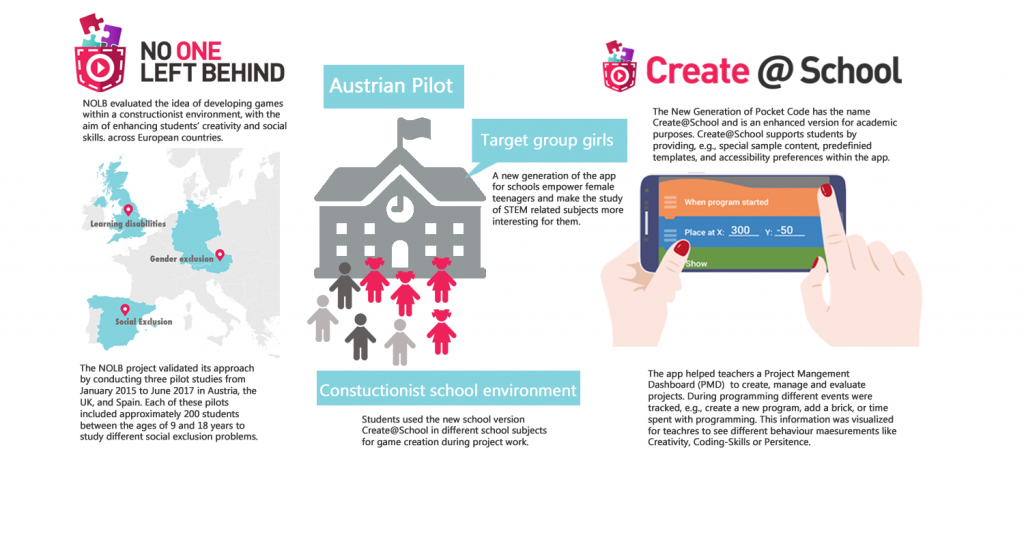 Figure 1: The NOLB project, the Austrians pilot and Pocket Code.
Anja Petri, Christian Schindler, Wolfgang Slany, Bernadette Spieler
Institute of Software Technology, Graz University of Technology, Austria
Keywords
Pocket Code, Social Game Experience, Game Design, Tools for Game Creation, Social Inclusion, Programming, Mobile Learning, Constructionism, Constructivism, Gender Inclusion, Girls
Reference format
PETRI, P., SLANY, W., SCHINDLER,  C., AND SPIELER, B., 2016. Game Design with Pocket Code: Providing a Constructionist Environment for Girls in the School Context. In Proceedings: Constructionism in Action 2016. February 1-5, 2016, Bangkok, Thailand, p. 109-116.